1. Our Company:
We have 5 years experience on the mask production. We obtained national patent certificates, CPFA certification, Korean medical products license, the EU CE certification, the highest level KF94 and KF99 in South Korea, and KN95 certification in China.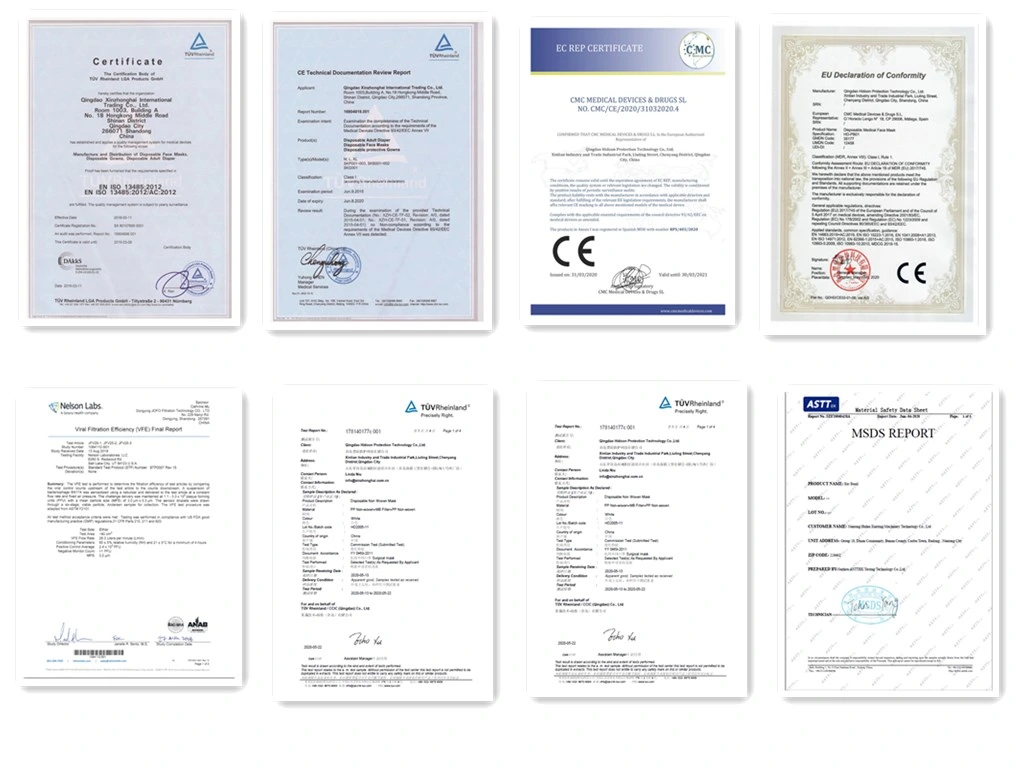 2. Our Cooperative Partners:
1) ITOCHU,
2) The British Dispensary Co., Ltd.,
3) Walgreens Boots Alliance,
4) A.S. Watson Group (Hong Kong) Ltd.,
5) KENSEI SEISHI CO.,LTD.
6) The top three hospitals in South Korea:
Hyundai Asan Hospital
Seoul National University
Samsung Hospital.

3. Our Patent Material:
KINSEISEISHI CO., LTD, JAPAN corporates with us, took totally 3 years have developed an patent non woven fabric - RYMOLAY, High-density, High diffusivity, Unique skin soft feeling.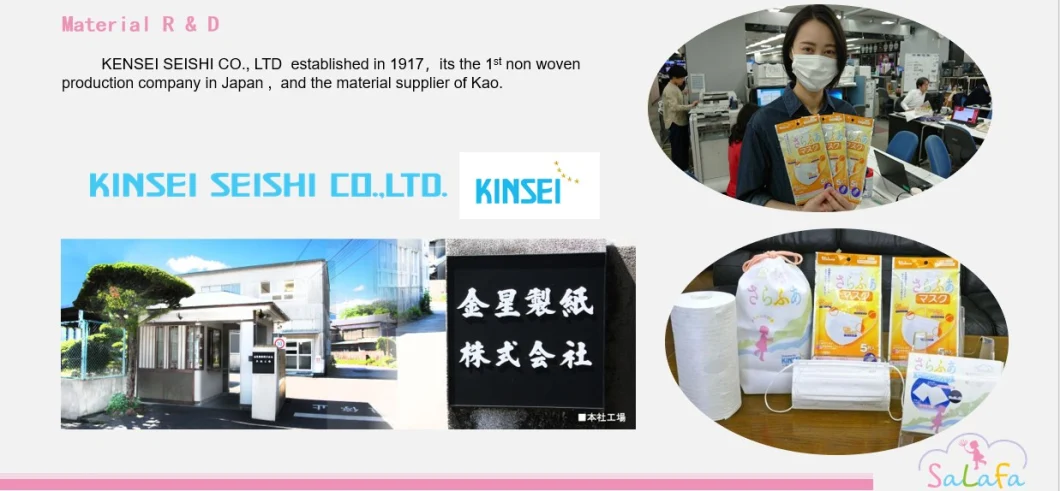 Mask Specification
OUR FACTORY



OUR TEST REPORTS


OUR PATENTS

WE SUPPLY THE BEST MASK!
1. Our workshop: A wholly owned investment of 100,000 level purification workshop. Can offer the best factory price.
2. Our material: Medical Class Raw Material.
1) Outer Layer: Type IIR class SS PP Non-woven.
2) Middle Layer: JOFO BFE 99 Meltblown cloth, BFE≥98%.
3) Inner Layer: KINSEISEISHI CO., LTD, JAPAN and our factory worked together to have developed non woven specially for mask, super soft, Skin-friendly and breathable. We are the unique agency in China.
3.Our worker: More than 50 workers and 30+ skilled workers to meet client's quality and delivery requirement.
4.Our development: Have excellent design team. New products are always updated to meet the market request.
5.Our service: OEM & ODM processing services available according to customers' samples.
6.Our market: The main product masks are exported to Japan, South Korea, Thailand, United States, Europe, the Middle East and other countries and regions.
We sincerely expect to establish close business cooperation with you and provide you with the best quality product and service.